Seguimos con otra miniatura del juego de mesa Pandemonium, que actualmente tiene activa su campaña de kickstarter. En esta ocasión, le toca el turno a la miniatura de El Ladrón, para cuyo pintado he querido utilizar tonos oscuros y crear algunas zonas de gran contraste, como la corbata anaranjada y la camisa azul o el extintor rojo de su espalda.
Como siempre, espero que os guste el resultado y cualquier duda o comentario, estaré encantado de contestarla ;)
I continue with another miniature from the boardgame called Pandemonium, which is now active in its kickstarter campaign. This time, it's the turn of The Thief, is which painting I've tried to use dark colours and set up severals hight contrast zones, such as the orange tie and the dark blue shirt or the red extinguisher.
As always, I hope you like the final result and I'll be glad to answer any questions or comments you could have ;)
1. Piel /
Skin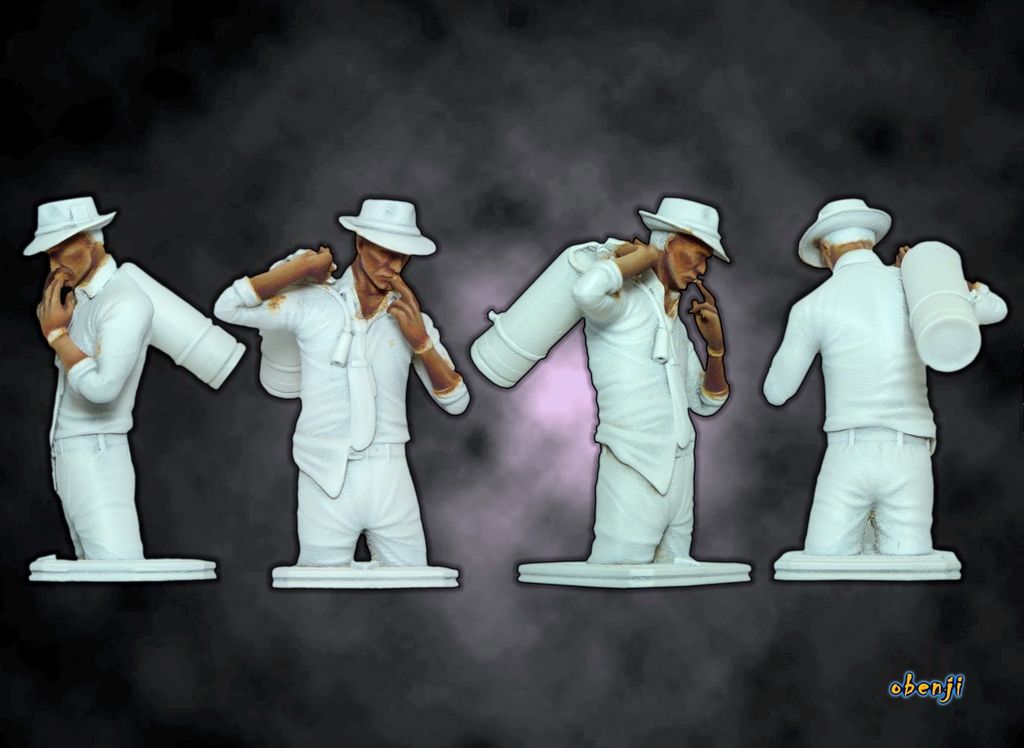 Colores Piel / Colours SKin
Capa base: Carne Base + Tierra
Sombras 1: Capa base + Tinte Humo
Luces 1: Carne base + Carne Base
Sombras 2: Sombras 1 + Terracota
Luces 2: Carne Base
Sombras 3: Sombras 2 + Gris Carbón Denso
Basecoat: Basic Fleshtone
Shadows 1: Basecoat + Smokey Ink
Lights 1: Basecoat + Basic Fleshtone
Shadows 2: Shadows 1 + Terracota
Lights 2: Basic Fleshtone
Shadows 3: Shadows 2 + Heavy Charcoal
2. Camisa /
Shirt
Colores Camisa / Colours Shirt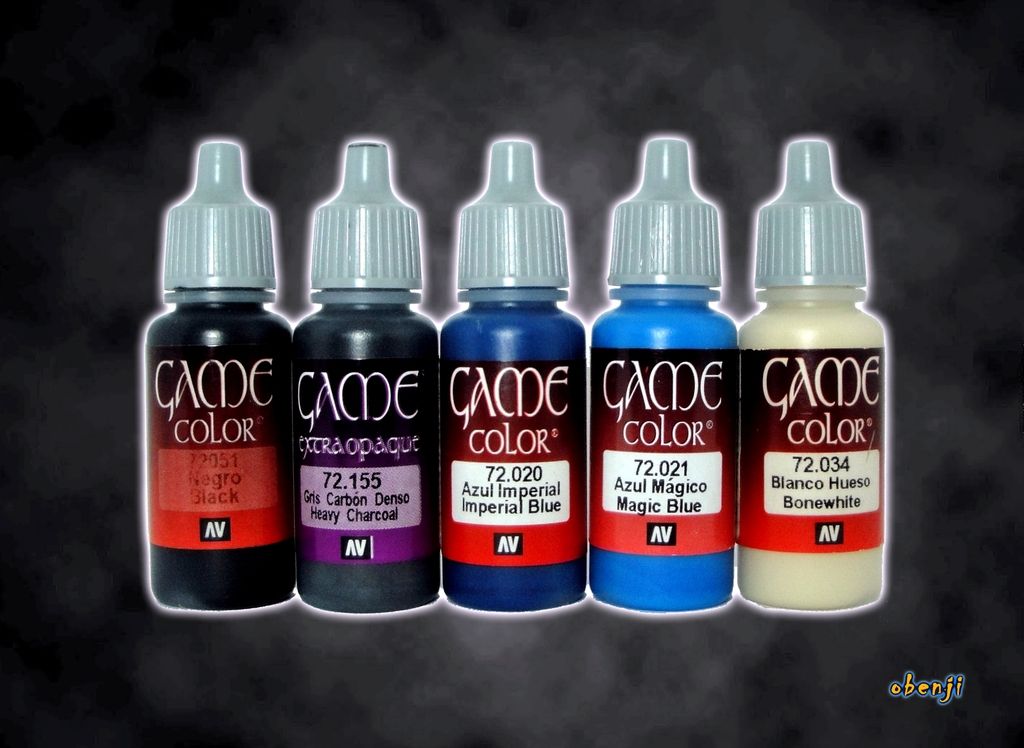 Capa base: Azul Imperial
Sombras 1: Capa base + Gris Carbón Denso
Luces 1: Capa base + Azul Mágico
Sombras 2: Gris Carbón Denso
Luces 2: Azul Mágico
Sombras 3: Sombras 2 + Negro
Luces 3: Luces 2 + Blanco Hueso
Basecoat: Imperial Blue
Shadows 1: Basecoat + Heavy Charcoal
Lights 1: Basecoat + Heavy Charcoal
Shadows 2: Heavy Charcoal
Lights 2: Magic Blue
Shadows 3: Shadows 2 + Black
Lights 3: Lights 2 + Bonewhite
3. Pantalones y Cuero Negro /
Trousers and Black Leather
Colores Pantalones y Cuero Negro / Colours Trousers and Black Leather
Capa base: Gris Carbón Denso
Sombras 1: Capa base + Negro
Luces 1: Capa base + Gris Frío
Sombras 2: Negro (tinta)
Luces 2: Gris Frío
Basecoat: Heavy Charcoal
Shadows 1: Basecoat + Black
Lights 1: Basecoat + Cold Grey
Shadows 2: Black (Ink)
Lights 2: Cold Grey
4. Corbata, Cinturón y Extintor / Necktie, Belt and Fire Extinguisher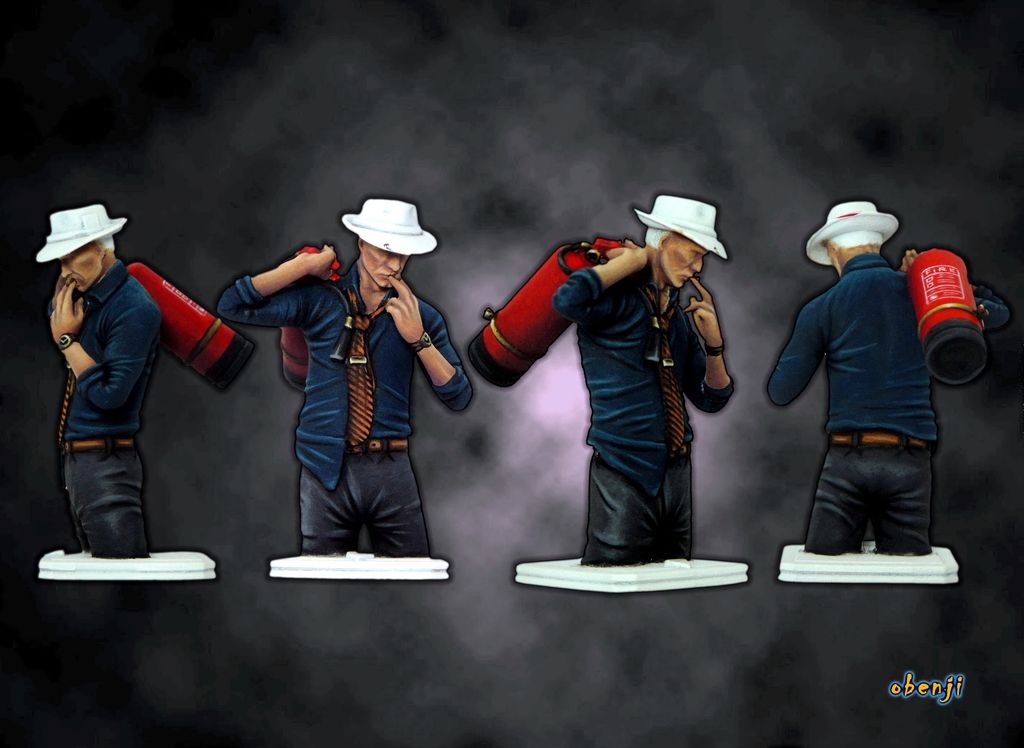 Colores Corbata / Colours Necktie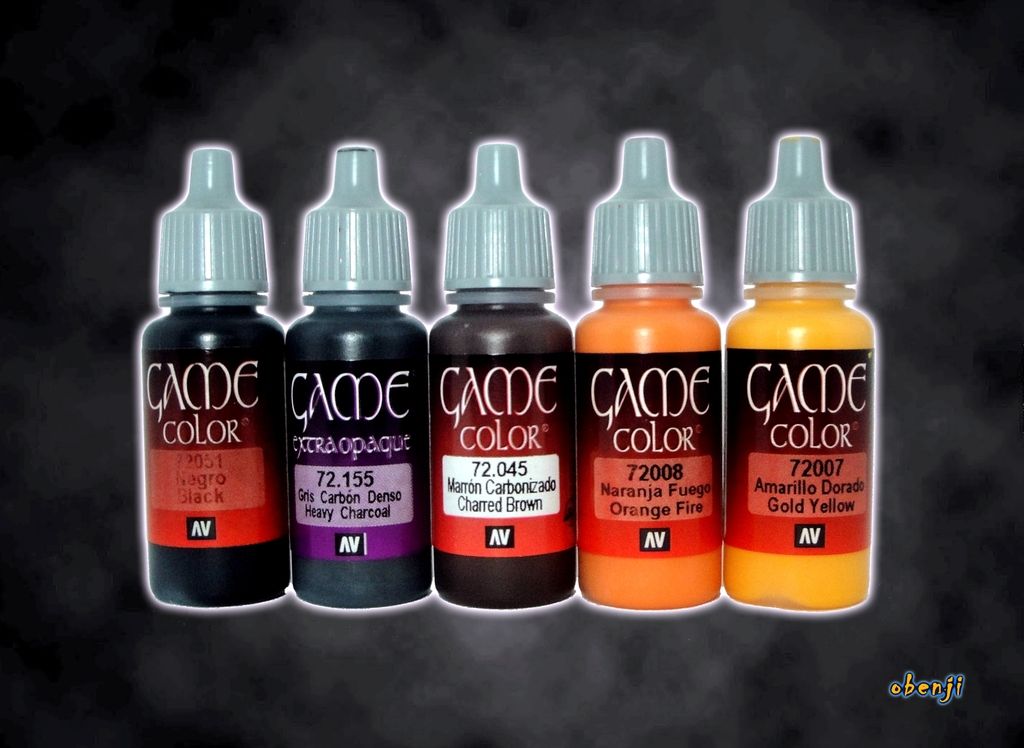 Capa base: Naranja Fuego
Sombras 1: Capa base + Marrón Carbonizado
Luces 1: Capa base + Amarillo Dorado
Sombras 2: Sombras 1 + Gris Carbón Denso
Sombras 3: Sombras 2 + Negro
Basecoat: Orange Fire
Shadows 1: Basecoat + Charred Brown
Lights 1: Basecoat + Gold Yellow
Shadows 2: Shadows 1 + Heavy Charcoal
Shadows 3: Shadows 2 + Black
Colores Cinturón / Colours Belt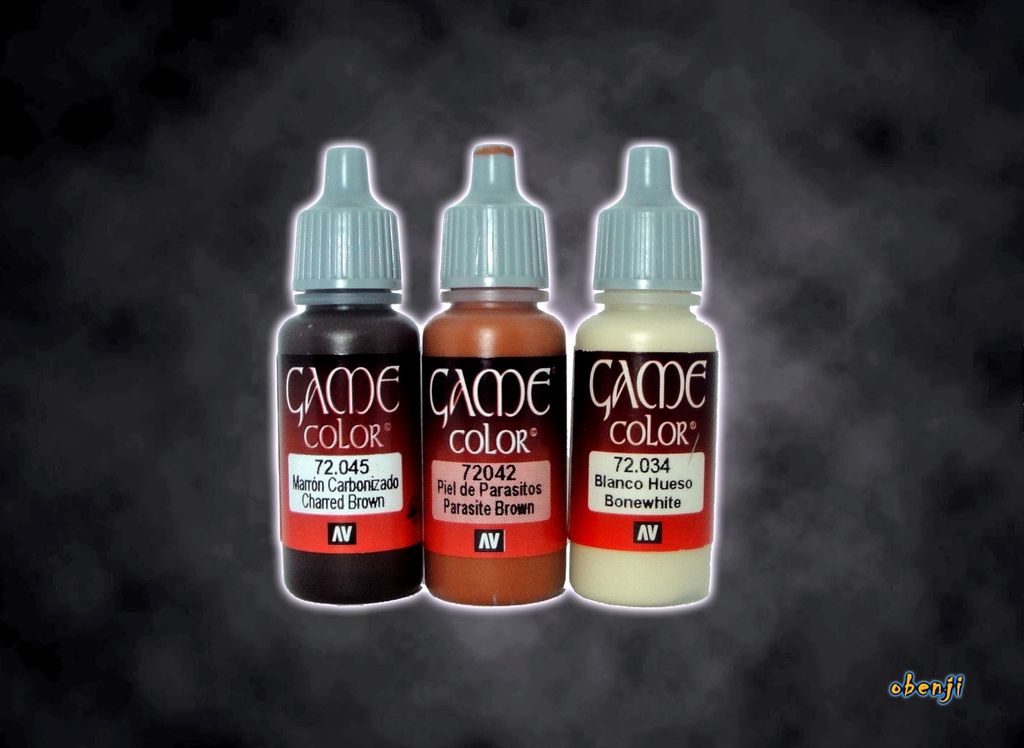 Capa base: Piel de Parásitos
Sombras 1: Capa base + Marrón Carbonizado
Luces 1: Capa base + Blanco Hueso
Sombras 2: Marrón Carbonizado
Luces 2: Blanco Hueso
Basecoat: Parasite Brown
Shadows 1: Basecoat +Charred Brown
Lights 1: Basecoat + Bonewhite
Shadows 2: Charred Brown
Lights 2: Bonewhite
Colores Extintor / Colours Fire Extinguisher
Capa base: Rojo Sanguina
Sombras 1: Rojo Escarlata
Sombras 2: Sombras 1 + Violeta Denso
Sombras 3: Sombras 2 + Gris Carbón Denso
Basecoat: Bloody Red
Shadows 1: Scarlett Red
Shadows 2: Shadows 1 + Heavy Violet
Shadows 3: Shadows 2 + Heavy Charcoal
5. Sombrero / Hat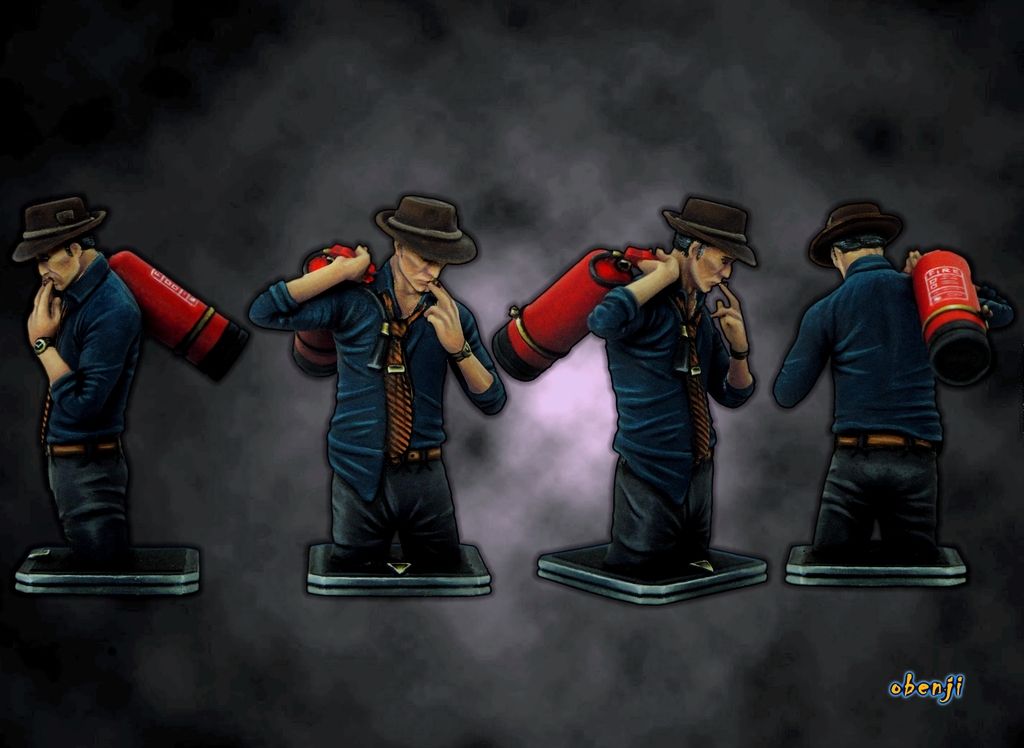 Colores Sombrero / Colours Hat
Capa base: Marrón Bichos
Sombras 1: Capa base + Marrón Carbonizado
Luces 1: Capa base + Khaki
Sombras 2: Marrón Carbonizado
Luces 2: Khaki
Sombras 3: Sombras 2 + Negro
Basecoat: Beasty Brown
Shadows 1: Basecoat + Charred Brown
Lights 1: Basecoat + Khaki
Shadows 2: Charred Brown
Lights 2: Khaki
Shadows 3: Shadows 2 + Black
Y más fotos desde diferentes perperstivas:
And more pictuees from different perperstives: